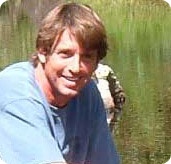 This site is owned by Michael Reddish. Michael has been designing Ropes Courses, Zip Lines, and Adventure programs for over 30 years. He worked with summer camps in the 70's, Outward Bound and other high adventure companies in the 80's and founded WOLF Adventures, a non profit educational organization in Malibu in 1992. WOLF continued to grow and he later incorporated Lynx Challenge Courses, which was an accredited Professional Vendor Member (PVM) with the ACCT until 2009 when Lynx restructured to become Adventure Ropes Course, a full service design, installation and training company. At the same time, Adventure Gear LLC to provide top quality equipment to camps, schools, organizations, and individuals at reasonable rates. Michael believes that quality and personal service are the cornerstones for success and safety in the outdoor adventure field.

"I am committed to providing the best gear out there. We've weeded out the mediocre and overpriced products to feature the finest, highest quality gear at great prices."

Let us know about your experiences with our service and products.